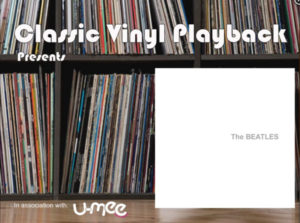 Come join us at the Gibraltar Garrison Library for this exclusive event.
What to expect:
–  Introductory presentation about the album
–  Uninterrupted playback on 12″ vinyl via high quality equipment in a unique setting
–  Complimentary drinks and delicious tapas
Music plays a huge part of many of our lives and recorded music in particular has become a soundtrack to our busy daily routines. We run, we work, we drive, we party, recorded music is most commonly listened to within the context of another activity. It has become increasingly rare that we consume albums in their entirety in one sitting and do just that, just sit, listen and enjoy, the music being the central focus.
Classic Vinyl Playback brings music and vinyl lovers in Gibraltar together to listen to a classic album on vinyl, through high quality equipment, in its entirety in a unique setting and as close as possible to the way in which the artist intended.