The Work of American Realist Edward Hopper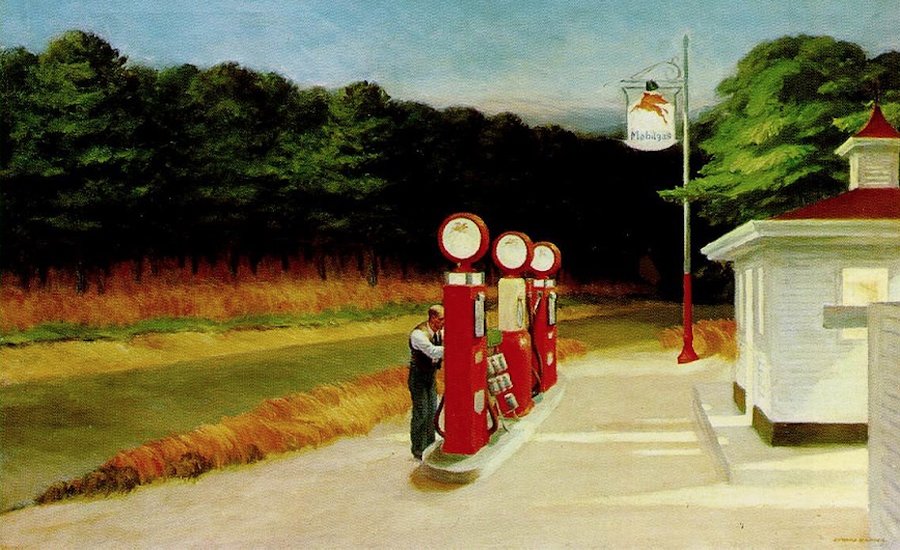 The lecture is held on Wednesday 16th October, at 7:30pm.
Edward Hopper (July 22, 1882 – May 15, 1967) was an American realist painter and printmaker. While he is best known for his oil paintings, he was equally proficient as a water-colourist and printmaker. Both in his urban and rural scenes, his spare and finely calculated renderings reflected his personal vision of modern American life. He was a great influence on pop art in the 60s and 70s.
Always reluctant to discuss himself and his art, Hopper simply said, "The whole answer is there on the canvas. "Hopper was stoic and fatalistic — a quiet introverted man with a gentle sense of humour and a frank manner. Hopper was someone drawn to an emblematic, anti-narrative symbolism, who "painted short isolated moments of configuration, saturated with suggestion". His silent spaces and uneasy encounters "touch us where we are most vulnerable", and have "a suggestion of melancholy. His sense of colour revealed him as a pure painter as he "turned the puritan into the purist, in his quiet canvasses where blemishes and blessings balance". 
This illustrated talk will be presented by Stella Grace LyonsStella Grace Lyons is a freelance Art History lecturer and speaker accredited with The Arts Society (previously NADFAS). "'Without sacrificing scholarship, Stella Lyons has a most engaging way of hooking an audience into sharing her passionate interest in art history, drawing three dimensional human stories and experiences from the two dimensional canvas" – Maev Kennedy, writer and Arts correspondent for the Guardian.
The monthly events generally held every 3rd Wednesday of the month (from October till May,) provide a welcome environment, in a historic setting, for the enjoyment and discussion of art. More details of this season's programme on The Arts Society Gibraltar Facebook page.